Hamburg Pride, Hamburg's annual gay pride parade, took place today. A few thousand gays, lesbians, bi- and transsexuals took to the streets of downtown Hamburg to demand equal rights. The parade's motto "Flotter 3er für's Grundgesetz" ("Threesome for the Constitution"), which alludes to the fact that Artikel 3 of the German constitution, the principle of equality, does not prevent discrimination because of the sexual identity yet, was taken up by most of the groups that took part in the parade, thus emphasizing the political background of the event.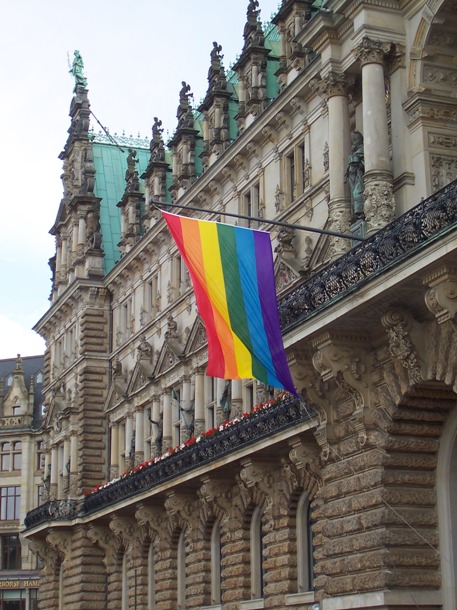 The townhall of Hamburg with the rainbow flag
For the first time since he was elected in 2001, Hamburg's First Mayor Ole von Beust lead the parade when it started off in Lange Reihe, Hamburg's gay "main street". This is remarkable because even though von Beust is gay himself (he was sort of outed publicly in 2003 when a member of the Hamburg senate tried to blackmail him), he never particularly stood out as an advocate for gay rights.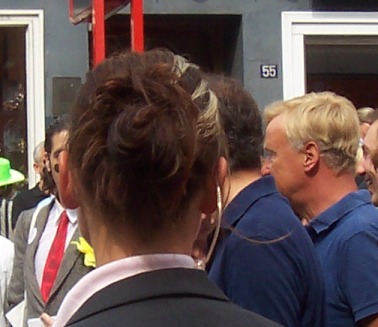 Hamburg's First Mayor Ole von Beust (blue shirt)
Here are some more impressions of the parade: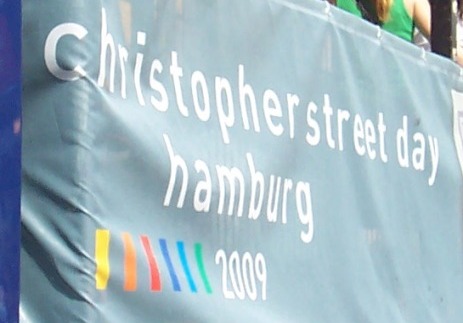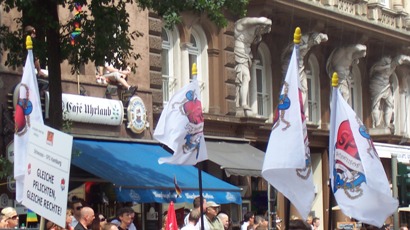 "Equal Duties, Equal Rights"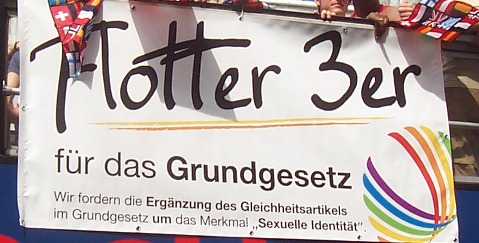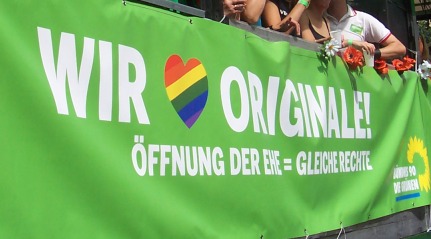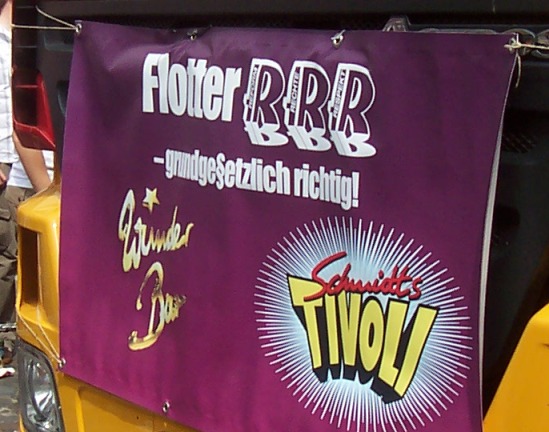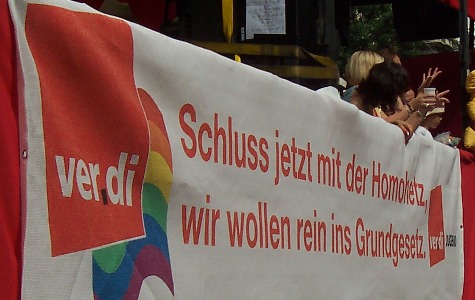 "Stop the homo-bashing, we want in the constitution"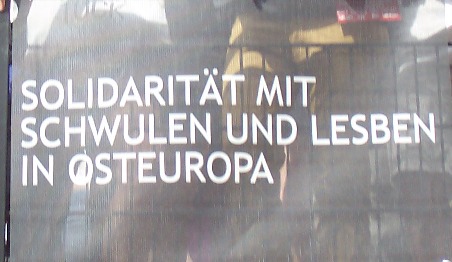 "Solidary with Gays and Lesbians in Eastern Europe"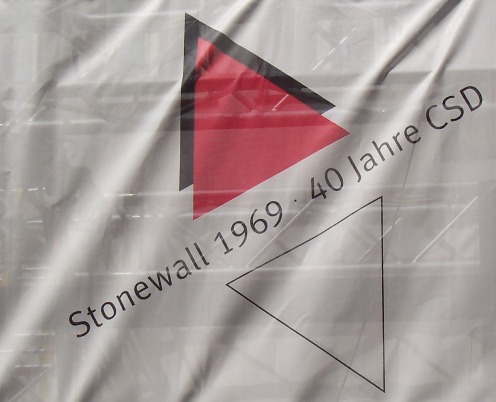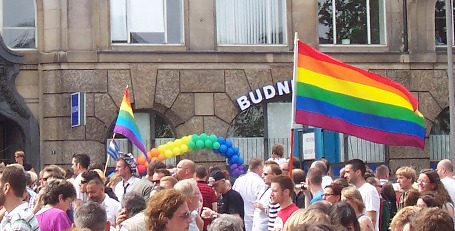 For more info, visit the official website of Hamburg Pride.